📖Story Time…📖
December 29, 2018
Today was a bit of a rough day.
It wasn't a bad day, per se, but it was definitely rough.
3AM
🚽I had gotten up to pee for like the millionth time, and Vinny was up playing with his new Leapfrog talking Scout puppy he got from his "Old Man (my Dad)" for Christmas. I could hear it cycling through its various phrases and nursery rhymes, picturing Vinny grinning each time it responded as he pressed its paw. I decided to just go back to bed and wait to see if Vinny would just fall back asleep. I drifted in and out. 💤
4:30AM
🔊Over the monitor I could still hear, "I'm feeling…happy!" "Let's play together!" "🎶Old McDonald Had a Farm…🎶" I had to go in and take the dog from him so he'd go to sleep. He was not pleased with that, but after Dad came up to help soothe him he went to sleep. 😴
I, however, did not, despite my very best efforts.
7AM And On
🌞The beginning of the day went fine. We had breakfast, played, went for a walk at the Mall and played at the indoor playground. He tried to run out of the play area, so I had to herd him back in, to which he responded with the beginnings of a tantrum. 😪😪 In order to avoid a category 5 meltdown, we unfortunately had to take our leave. It was more or less his nap time at that point, anyway.
💤Naptime itself was fine, as it typically is (#blessed🙏). When he woke up, he was pleasant. It looked like all he needed was a little more shut-eye! 😌
Then it was dinnertime…
🦖🦕He refused to eat his dinosaur chicken nuggets 🙅‍♂️😤 (yes, I broke down and gave him chicken nuggets…but at least they were made with cage-free chicken and weren't loaded with additives and whatnot, so the box said 🤷‍♀️). I fought him for what felt like an hour. Then finally I melted some cheese on top them, and he ate them. 🧀🙄
🧙‍♂️The rest of the evening (aka the witching hour, the period of time after dinner leading up to bedtime when he's at his peak potential for crankiness) was spent trying to do things he knows he's not supposed to, and having a fit when he was told to stop.
I might have lost my temper a couple of times… 😫😤🤬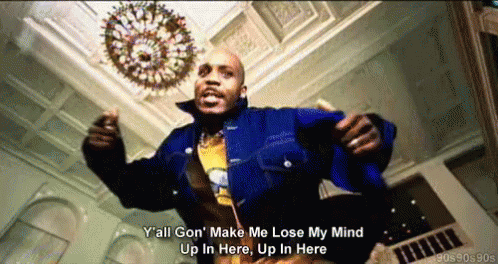 When he went to reach for one of the (admittedly) poorly placed Christmas decorations we still had out for the fiftieth time that day, that was when I snapped. I grabbed his arm, and he turned to look at me.
"I. Said. NO!!" I shouted, my voice cracking upwards five octaves. I glared at him, pulling him away from the object he was trying to meddle with.
"What is wrong with you?" I hated the words as they left my mouth, but couldn't stop them…I knew it was my fault for leaving that stupid thing there. He had more or less left it alone before, but I really should have known better. 😓😓😓
And then he just looked at me and said, "Mumma, Mumma," and hugged onto me.
😔What kind of monster am I?
🍼About this time was the time for his evening milk, which I supplement with probiotic, DHA, and vitamin D in, so I like for him to drink all of it. Of course on this particular day, he refused to drink the last two ounces. 🙅‍♂️😤
This infuriated me.
I brought him up to bed in an angry huff. When we got into his room, just as I was about to place him in his crib, he clung to me, again said, "Mumma, Mumma," and began kissing on me. He just kept nuzzling and hugging and kissing my face, leaning back to look at me and saying, "Mumma…"
I looked at my child, whose large brown eyes glistened in the low pastel light of his humidifier. I could see him smiling sweetly at me, his face the complete opposite of a mirror image of the ugly angry troll face I more than likely wore. 👹👺
💔I broke down and started sobbing, clutching him to my chest, and he just kept on loving me. I rocked him back and forth until I could get it together, kissed his forehead, gave him his pacifier, white noise giraffe, his "babies (two teddy bears)," and his Leapfrog dog…turned to off mode, of course.
🌅Tomorrow would be a new day, I thought. And indeed it was, as is every day.
---
I don't deserve this child. He drives me crazy lately, but some days I really feel I do not deserve him…
😔😪I've been in a funk lately. I've had work deadlines looming with daunting projects I've yet to piece together, 📑📩⌚ deadlines I've missed completely that luckily I've gotten extensions on, 😰😰😰 family and social issues, 😓😬😔a house that's an absolute mess that I can't seem to keep up with, 🧺🧹🗑🧼🍽🧽 a bedroom that at my 35 week milestone finally had a newborn station set up, 🚼🧸🤱 and the aforementioned bedroom still needs to be Marie Kondo'd TF out of, 📦🛏👚👕 and of course a hormonal roller coaster that rivals the worst of all of my years of PMS since age 12. 😣😡🥺😬😪🤬😂🤣😫🤯
I know none of this is any excuse. But I just can't seem to get it together some days…
---
Where am I going with this?
🤱👩‍👦👩‍👧I see a lot of Moms in my life and on social media that seem inseparable from their children. They talk about how they cannot be without their babies even for a day, how they're incomplete without them, and how they're their whole entire reason for existing, etc, etc…
😍🥰Don't get me wrong, it's sweet to see how loving they are with each other and how they enrich each others' lives. I have absolutely no judgement towards these Moms. I legitimately admire them and their relationships with their babies. 💯👍💖
I just personally don't feel the same way. 🤷‍♀️ Not to say that I don't absolutely love my sons, they are still very much my world and my focus, I just have about a few days tops of being around my oldest son round the clock before I feel like I might need to be committed. 😵😵😵
Furthermore, I wouldn't say that my son is my sole purpose for living. And obviously I know this is a figure of speech. But even so, I still don't feel completely fulfilled just being a Mom and honestly get a little depressed when I go a few days in a row doing #justmomthings.
And because of that, I wonder what must be wrong with me.
😤😤😤Why do I lose my cool so easily? Why do I want, no, "need" to escape if it's just been me and my son for a couple of days? Why do I feel so easily "trapped?"
🤳😘#️⃣I know I shouldn't let Insta Moms and my FB Mom friends make me feel "less." I know a lot of times (most of the time, approx. 99 percent), people embellish their lives for social media. We're all guilty of it. And I also know that comparison is the thief of joy. But it's so hard sometimes not to compare myself to other moms when I feel like I'm doing something wrong every day. 😥
---
☕🧘‍♀️Aside from needing my "MOM-ents" for self care (and we all need them), I also feel most "myself" when I have time to "work" on my freelance writing and blogging.
But when there's a shifty toddler running around trying to get into everything, and who can't be contained in a "baby corral" for more than about half an hour, it's hard to focus, let alone conduct interviews or do proper research or whatever needs my attention to get an assignment or post done. 😬😵
Furthermore, if it's just been us for a while, I start to lose my mind a little. Like I mentioned, my threshold for being at home (even after going out each day) alone with my son is about 3-4 days before I need an "escape (at the point in the story above, I think we were going on day 4. 😨)"
And you know what? I'm starting to realize that that's OKAY. 💯
🙏I'm very lucky in that I have parents and in-laws who are generally able to take my son off my hands once a week. And I've found when I get a break, I can recharge, and it helps fill my Mom cup so that I can pour the best of me into my son for another 3-4 days.
Because when it gets past that threshold…I become a Mommy monster. 👹👺🐲🧟‍♀️
I feel guilty asking for help. I hate admitting that I need help. I hate the thought of putting people out. I hate the thought of depending on anyone for anything…
But I've been told multiple times to get over it.
I am blessed to have people in my life who love my son and want to spend some time with him. I need to know that it's okay to let him get a change of scenery and get socialized, while I do what I need to do to be my best self, for him.
It's true when they say that it takes a village to raise a child. And I have a very, very good village. 🙏💗💯
---
I realize that not every Mom has the luxury I do, but I do feel that it's a necessity (more so for some than others, maybe) to get time to yourself to be the best parent you can be to your child(ren). Whether that's going to work, the gym, or just getting errands done alone, we all need a little space once in a while.
There are resources available for Moms who have to go it alone for one reason or the other. This website lists aid for single Moms by state, including resources for childcare grants and scholarships for Mamas to be able to work and get things done.
Contacting local churches, YMCA's, and other nonprofit organizations could also be great way to find free or low-cost childcare.
For example, if your form of self-care is an hour to sweat it out on the treadmill, a lot of YMCA's offer in-house childcare while you workout with a membership, and they can often help with fees if you are struggling financially.
These are just a couple of examples, and I'm sure there's other resources out there, but where there's a will, there's a way! Don't lose hope if you're flying Han Solo in the journey of motherhood.
🗣If you're just feeling lonely or like you need an ear, try joining some online Moms Groups for solidarity and further tips. I'm a member of at least 5 of them on Facebook.
Remember–You. Are. Not. Alone. 💯🤗
---
So, at the risk of this post being too long, (I'll most likely have a follow up to this coming soon, though, about my SAHM Guilt), I'll end it right here, knowing that me taking care of myself is just one of my ways of taking care of my baby.
And it's okay that we're not attached at the hip. We're attached at the heart. 👩‍👦💞🥰
I've also started a "Home Nursery School" for him which has been helping with my previous feelings of monotony, and it's brought us a little bit closer. Seeing him excited to learn and grow really helps me see how much of a blessing it is that I get to devote this time to him. But I'll have a post on that in the near future!
💬How many of you feel like you need a break? How many of you can't be separated from your little loves? Either way, you're all excellent Mamas doing your best. 💪💪💪
Thanks for reading, my Gals! 😘😘
👀If you're new here, and this content or any of my upcoming content interests you, make sure you add your email and follow so you don't miss any updates! 😁😁 And if you're already following, thank you and bless your heart and soul! 🙏🥰🤗
📋Upcoming Content: My (Stay-At-Home) Mom Guilt, My Son's "Home-Nursery-School Curriculum," and My Bedside Nursery Corner (Second Baby)